Are you getting married in Berlin? We are happy for you!
And we give away 11 vouchers with a total value of 550 € if you book one of our service providers!
Who are "we"?
We are 11 wedding service provider that want to help you to make your wedding day one of the most beautiful days of your life!
We are:
Iland-Berlin @iland_berlin (Location)
@magicgourmet.berlin (Wedding cakes)
BB Hochzeitsstyling @bb_hochzeitsstyling (Styling)
Kopflegenden @kopflegenden (Flowers)
Das Brautzimmer @dasbrautzimmer (Bridal dress)
Sarah Linow Weddingplanner @sarahlinow (Wedding Planner)
Suits Berlin @suitsberlin.de (Suits)
Lensoftbeauty Maria Brussig @maria_brussig_lensofbeauty (Photography)
Meine Traurednerin @rayanetraurednerin (That's me 🙂 – Wedding officiant)
Himmel Zauber @himmelszauber_fireworks (Fireworks)
Call a cocktailbar @call_a_cocktailbar (Mobile Cocktailbar)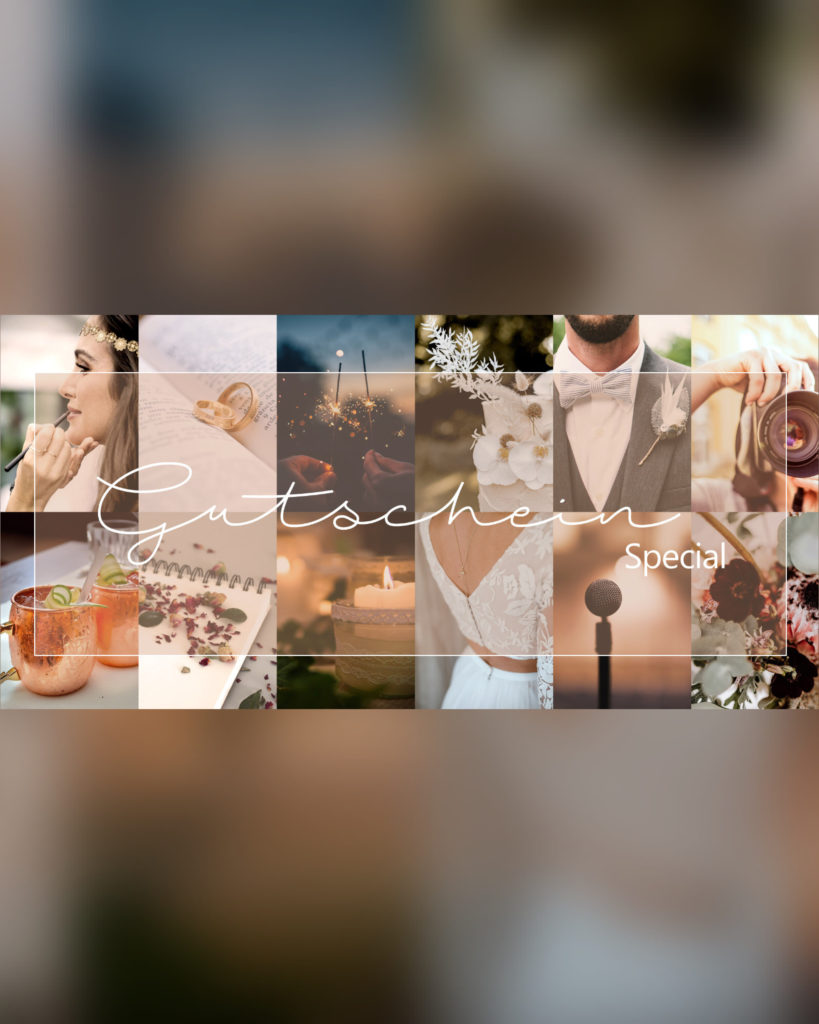 How does it work exactly with the voucher?
You buy or give away a voucher of a value of at least 100 € from your favourite service provider and you will automatically benefit from our special package offer.
You will receive a voucher of 50 euros for each additional service provider (variably combinable and expandable).
Included are: location, catering & decoration, wedding cake, bridal styling, floristry, wedding dress, wedding planning, suits, photography, wedding ceremony speech, fireworks, mobile bar (offer applies to approx. 40 people).
You can get the vouchers contacting one of the service providers mentioned above.
We are looking worked to help you to make your wedding day one of the most beautiful days of your life.
Contact me for further information!