Multilingual and international
As a daughter of a German-Algerian couple, my life has always been marked by internationality, due in particular to my parents, both from the respective capitals.
My years lived in Algeria (Algiers), Germany (Berlin, Bonn, Lake of Constance, Munich) and Spain (Barcelona- 9 years), as well as my families and my travels, have shaped and shape my vision of the world.
I speak German and French since my childhood,
fluently English and Spanish,
and I still work on my Catalan and my Arabic.
On my blog transkulti.de you will find articles and videos about transculturality and on my Youtube channel videos in German and English.
I am always touched by the fact that two people from different cultures decide to follow the path of marriage in this globalized world.
I know that administrative obstacles, cultural misunderstandings, everyday social conflicts,
acceptance of doubts about the partner's family require a lot of strength, patience and above all a lot of love.
If you overcome all this obstacles, you are ready for a marriage.
Wedding lover
I have always feel attracted to love stories and I have danced at many weddings.
Since my childhood, I loved attending marriage ceremonies.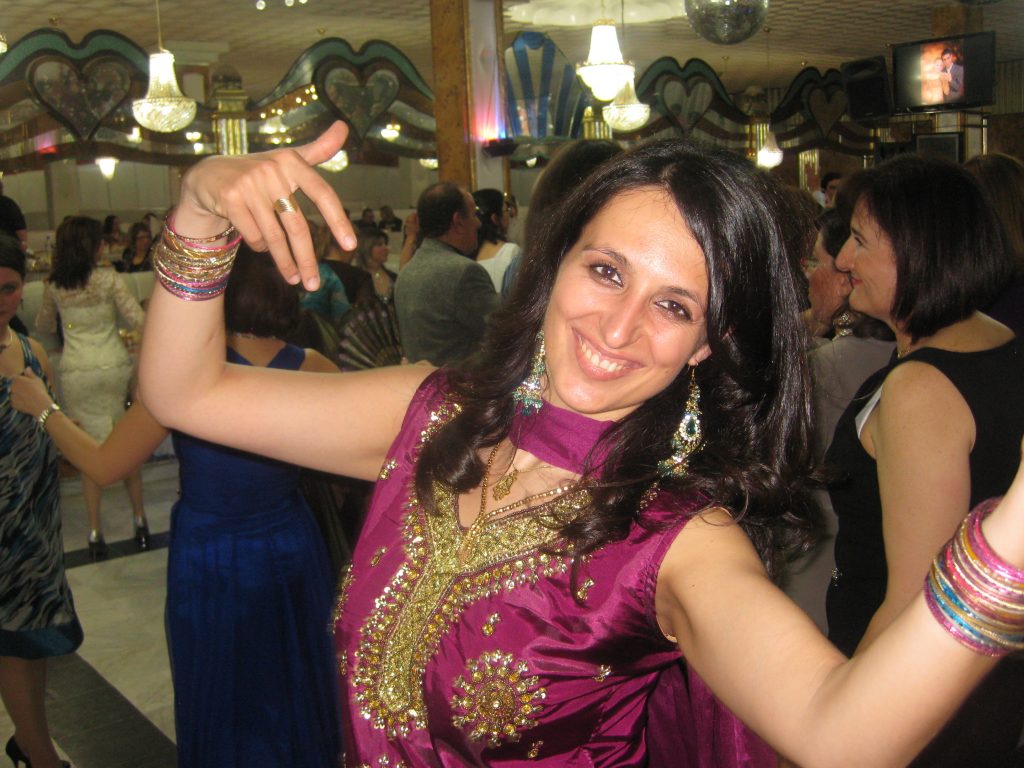 My paternal family is very large and it is not surprising that I could accompany my parents to many family weddings.
Even today, I like to be invited to these events.
I love the wedding atmosphere!
My conclusion:
Each couple is unique.
Therefore every wedding has its own magic.
My goal is to express this magic in words at your ceremony.
Passionate about public speaking
Since 2013, I have been a member of Toastmaster International, a public speaking and leadership organization.
I learned to write and deliver speeches at Toastmasters and I am constantly working on my speaking skills.
Since then, I have spoken weekly and passionately in front of an audience.
I have written many speeches in English, Spanish, German and French and participated in international competitions.
I celebrated my biggest success at the European speech contests in Porto 2015 and Athens 2018, where I was placed second and third respectively.
You can see here a speech during the qualifying competition in Madrid (in French):
In my speeches, you will find a lot of emotions, storytelling and cultural elements.
I also had the opportunity to accumulate great experience in event organization and leadership.
I received several certificates from Toastmasters International that include the followings:
Advanced Communicator Gold (45 speeches according to specific criteria) and Advanced Leader Bronze
My linguistic and literature studies at the universities of Bonn, HU Berlin and Pompeu Fabra en Barcelona, often serve as a basis for my ideas.
During your ceremony, your story, your languages and your cultural elements will shine.