Engaged? Wonderful!
Now the wedding planning begins.
Every wedding requires you to think about an incredible amount of details.
Multicultural weddings are maybe even more complicated.
Below a few topics and suggestions of what to think about specifically for a multicultural wedding:
Documents and papers
Introducing family and friends to the other culture
Location of wedding ceremony and celebration
Venue
Catering
Wedding dress and bridal styling
Decoration
Stationary
Photographer
Musicians / DJ
1 DOCUMENTS AND PAPERS
The most important questions are:
Which documents do I need for the marriage registration?
Which documents do I need to obtain from the embassy or even from my home country?
In Germany, the registry office at your place of residence is responsible for your marriage registration.
Even if you want to get married at a different registry office, or in a different city in Germany, you will need to start the process at your local registry office.
Schedule a consultation to inquire what documents you will need to provide.
For weddings with different nationalities additional documents might be required depending on the countries.
A marriage can be registered up to 6 months in advance, consequently you should collect all required documents ahead of time.
If the process is too complicated, you can consider getting married in a country where the registration process is simpler 😉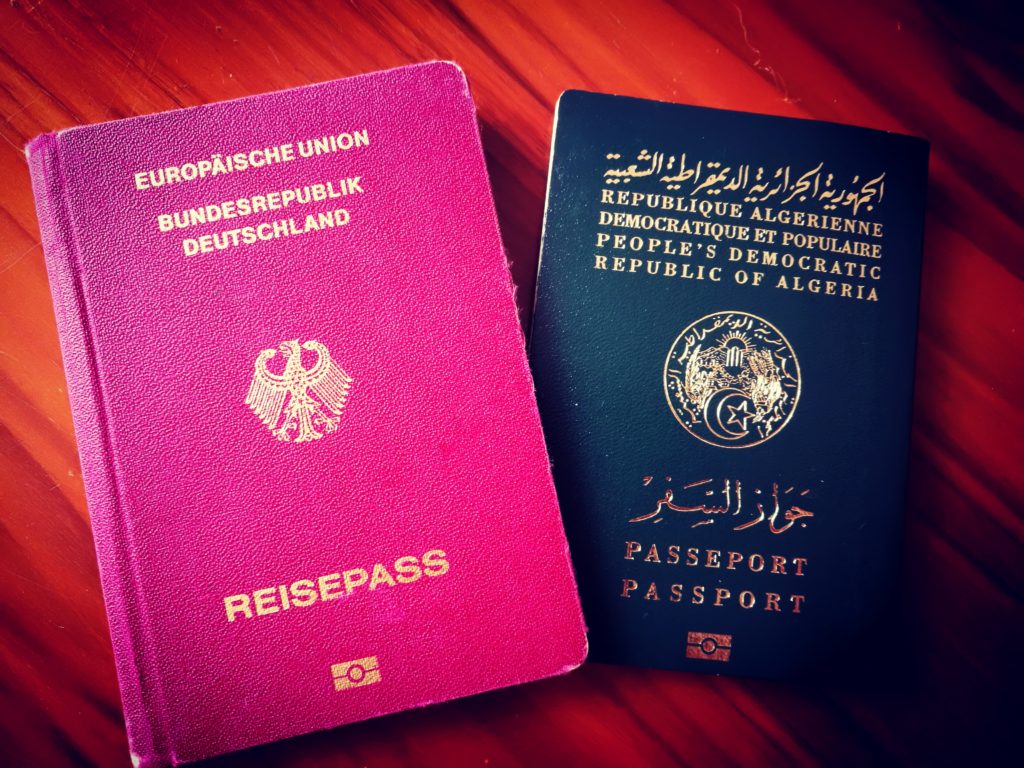 Second most important question:
Do family members or friends require visas?
If yes, take care of them early!
If the case a visa application is rejected, you still have time to overcome the rejection. (We've experienced this! And successfully managed to get the visa!)
Furthermore, the wedding guests should know about the wedding dates as early as possible, so that they can apply for visas and make their travel arrangements.
If you're planning a destination wedding, meaning a wedding abroad in a location you're not very familiar with, it is advisable to hire an agency
or to work with a local wedding planner who knows the region.
If you hire someone in the wedding business, everything becomes certainly a lot easier.
2 INTRODUCE FAMILY AND FRIENDS TO THE OTHER CULTURE
It is very important to inform family and friends about the detailed order of wedding events.
Many families have a certain idea regarding what should happen at the wedding, which can clash with your own vision.
There will probably always be family members who want to have a say. If you don't want that, be nice, but go your own way.
Many guests may possibly have prejudices about the other side, that will need to be addressed and eliminated.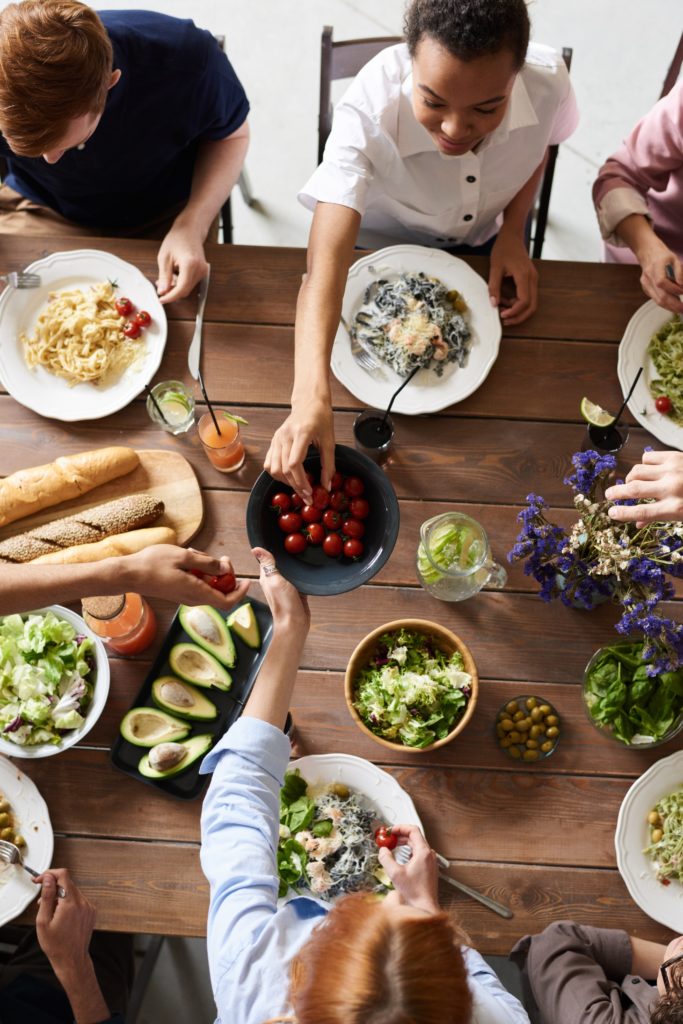 Create a short video, or talk to everyone in person, to explain the general order of wedding events,
what items will be different from "typical" weddings,
what languages will be spoken,
and reassure them that they will understand everything and have a lot of fun.
All of this is very important to remove misunderstandings and prevent arguments or other uncomfortable situations.
Additionally, appoint two or three wedding guests, who are comfortable in international settings, speak multiple languages, and can form a bridge between wedding guests, as "community managers".
Another important point is to clarify questions surrounding money.
In different countries, expectations vary regarding who should pay what at a wedding: the groom's family or bride's family.
Ideally, this should be clarified at the beginning of the planning process.
3 LOCATION OF THE WEDDING – REGISTRATION AND CELEBRATION
Of course you should get married at the location that you like most.
On the other hand, you might need to consider whether this location is easily accessible for all the guests.
Since the guests are traveling from far away, a number of questions arise:
Are there any major airports in the vicinity? Are these airports served by international flights?
Are there means of transport to reach the wedding venue? Do taxis operate late at night?
Are there enough accommodation options?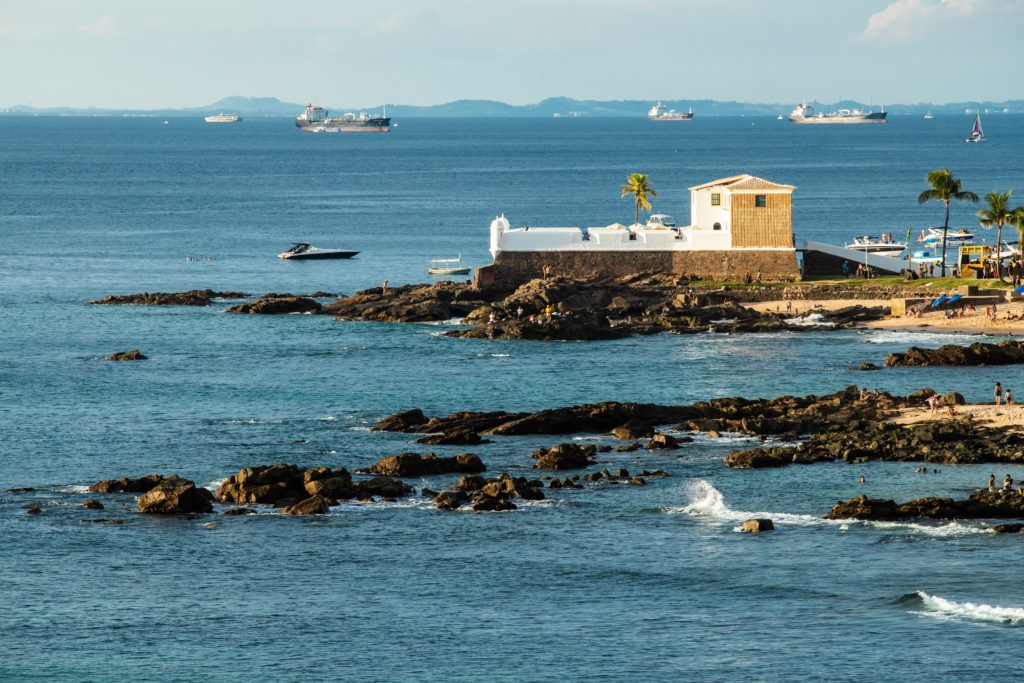 If getting to the location is complicated, hire a bus with a driver so guests can reach the location easily.
If necessary, help with accommodation arrangements.
If all guests attend the official marriage registration, it is advisable to hire an interpreter who will translate the proceedings.
If one of the spouses does not speak the language of the country, this is a mandatory requirement.
An interpreter should be hired well ahead of time.
4 VENUE
If you start scouting venues early on, you'll have a large selection.
Therefore, you can see beforehand, what suits you best.
Is the ideal venue a castle, a cute little restaurant, a garden, a ship, the forest, a terrace, an island, a country cottage, or an old train station?
Does this venue have an international aspects that might suit you?
Ideally, the venue should have multilingual staff, especially if you intend to book catering directly from the venue.
5 FOOD – CATERING
Of course the food is a very important part of the wedding.
If you can choose the caterer yourself (i.e. the venue doesn't impose restrictions),
I strongly recommend doing that.
Some caterers create customized menus based on the culinary requirements of the bridal pair, for example SinnesRausch in Potsdam.
I am very impressed by this concept!
This is especially crucial for multicultural weddings, as culinary and dietary preferences vary depending on origin.
You can see unique ideas and preferences when looking at wedding cakes.
I have collected some incredibly crazy "multicultural" wedding cakes on my Pinterest page.
Remember to translate the menus into the respective languages.
6 WEDDING DRESS AND BRIDAL STYLING
As a regular guest to algerian Weddings in Algier, I always find the wedding dress question very interesting.
Because at some weddings, there's not just a single wedding dress, but a minimum of 3 and up to 8 or 9… The number has no limits!
The white dress always appears last. Around 2 o'clock in the morning, when many guests have already left. 😊 To be able to see the white dress is a motivation to keep celebrating.
Changing dresses several times is a perfect idea if you come from different countries with different wedding costumes.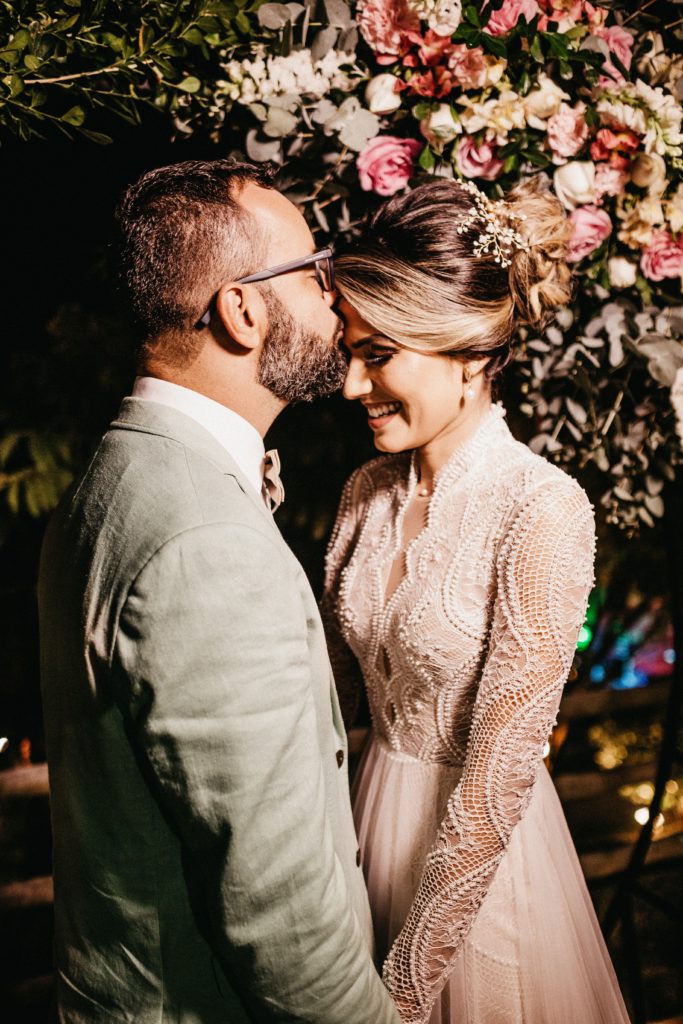 Instead of having to choose one tradition, you simply include aspects of both.
You can see a few examples of this on my Pinterest page.
The designer Jeanne Paulin designs individual bridal dresses.
I have also been in her showroom and she is wonderful.
She designs for all sizes, nevertheless, she also focuses on plus size wedding dresses and curvy brides. You can discuss everything with her and you will also get a personalized sketch of your wedding dress!
Jeanne speaks also several languages.
Cultural elements for bridal styling?
Ideally, you'll discuss it with the bridal stylist, maybe send a few photos in advance showing how it's supposed to look, so that the stylist already gets an idea of the look, in case he is not yet familiar with the other culture.
Careful! A bridal stylist is not equal to a coiffeur.
A hairdresser handles different hair activities each day.
Whereas a bridal stylist is specialized in wedding hairstyles, meaning that he/she is the better option if you want to have a perfectly fitting hairstyle.
I am always impressed by Alices Speers (Berlin) and Ralf Buders (Bonn) bridal styling.
7 DECORATION
For colors and flowers, you should consult and discuss with the florist or wedding planner or the person responsible for the decoration.
In some countries, colors and flowers may have different connotations compared to other countries.
You know your country best and naturally know about these connotations,
but if the florist doesn't understand your culture, you should talk about which colors shouldn't appear in the wedding,
and which flowers should be avoided in the decoration.
8 STATIONARY
Ideally, invitations and menus should be written in multiple languages.
The invitations do not need to be bilingual, because they will be sent individually.
For the wedding program or table menus, it is always nice to incorporate all of the languages.
I love the "Liebe auf Papier"– brand.
They create wonderful personalized stationary… like my visit cards that I love!
9 PHOTOGRAPHER
These days a photographer is a must-have at a wedding.
A good wedding photographer knows exactly which moments he needs to capture.
In the best case hire a multilingual photographer. 😊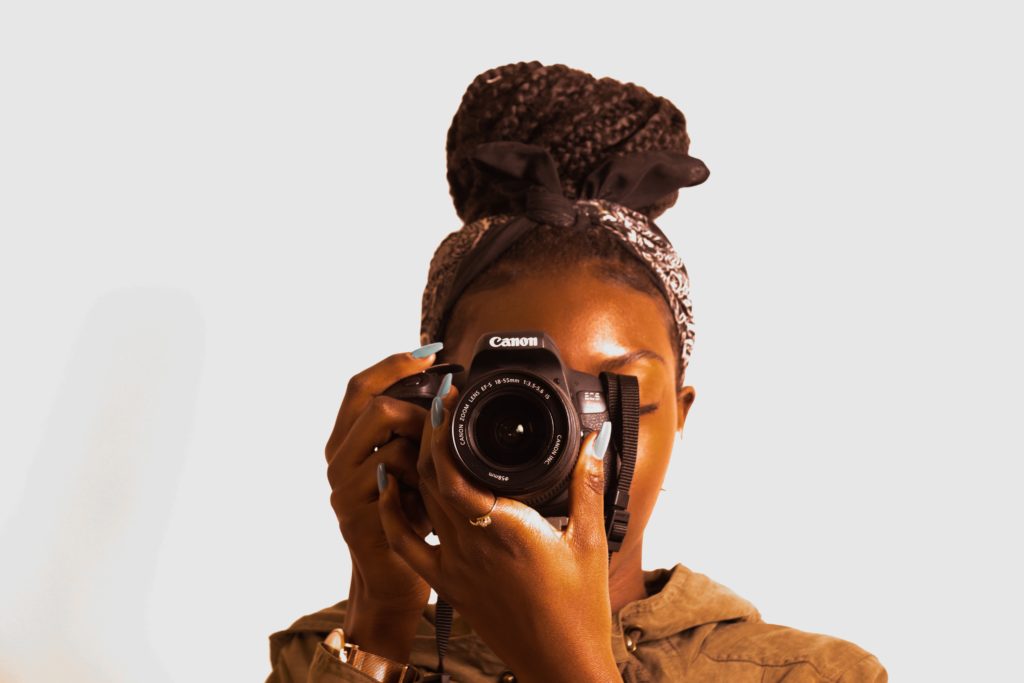 10 Musicians / DJ
Regardless whether you hire a band or a DJ, they should know about music from different countries.
During a conversation with a DJ, he said the following:
For music from other cultural circles that I am not familiar with, I need to know what the guests perceive as "beautiful" or "good".

Just handing me a CD and telling me to play something nice won't work. Because if I am not familiar with the music, I have no way of knowing what is "nice".

Ideally, give me a playlist of songs you want to hear or place a guest next to me, who knows exactly which tracks should be played from the desired music.

Alex (DJ)
I wasn't fully aware of that either.
There are bands that can perform in multiple languages.
Singwerk, a band from the region around Lake Konstanz is an example.
Their repertoire includes french, english, german and spanish Songs. I think that's fantastic!
I hope, some of the tips could help you in your planning!
Have fun with the planning and the selection of all the service providers!